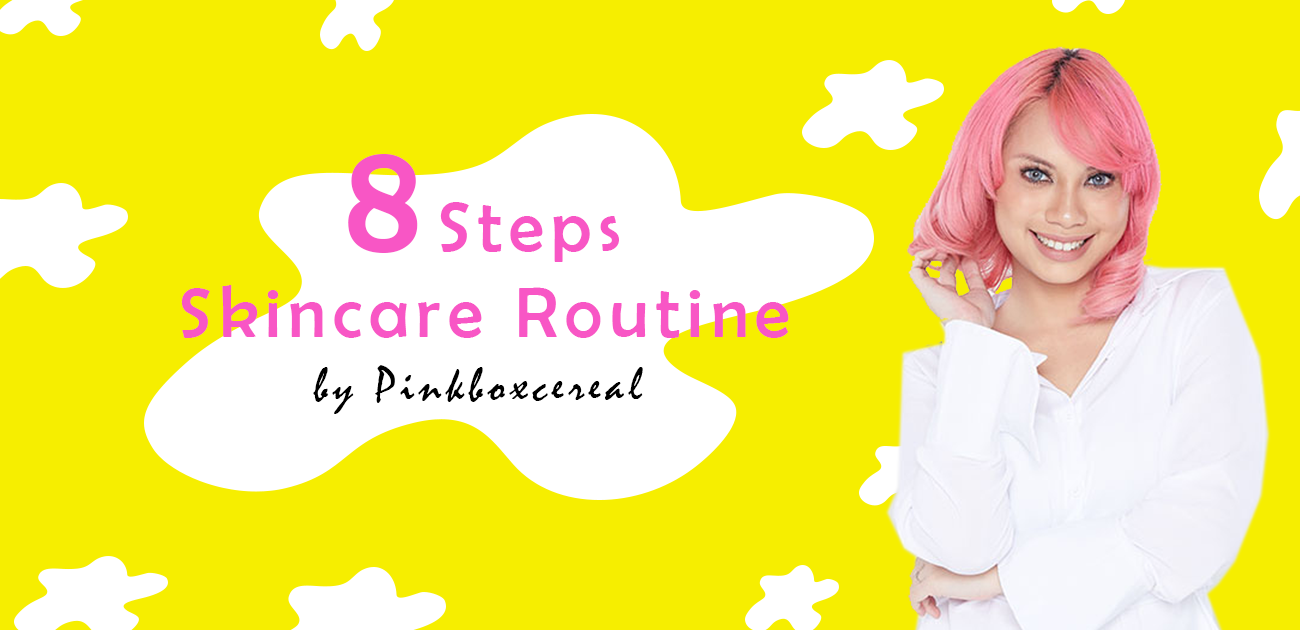 BAHASA VERSION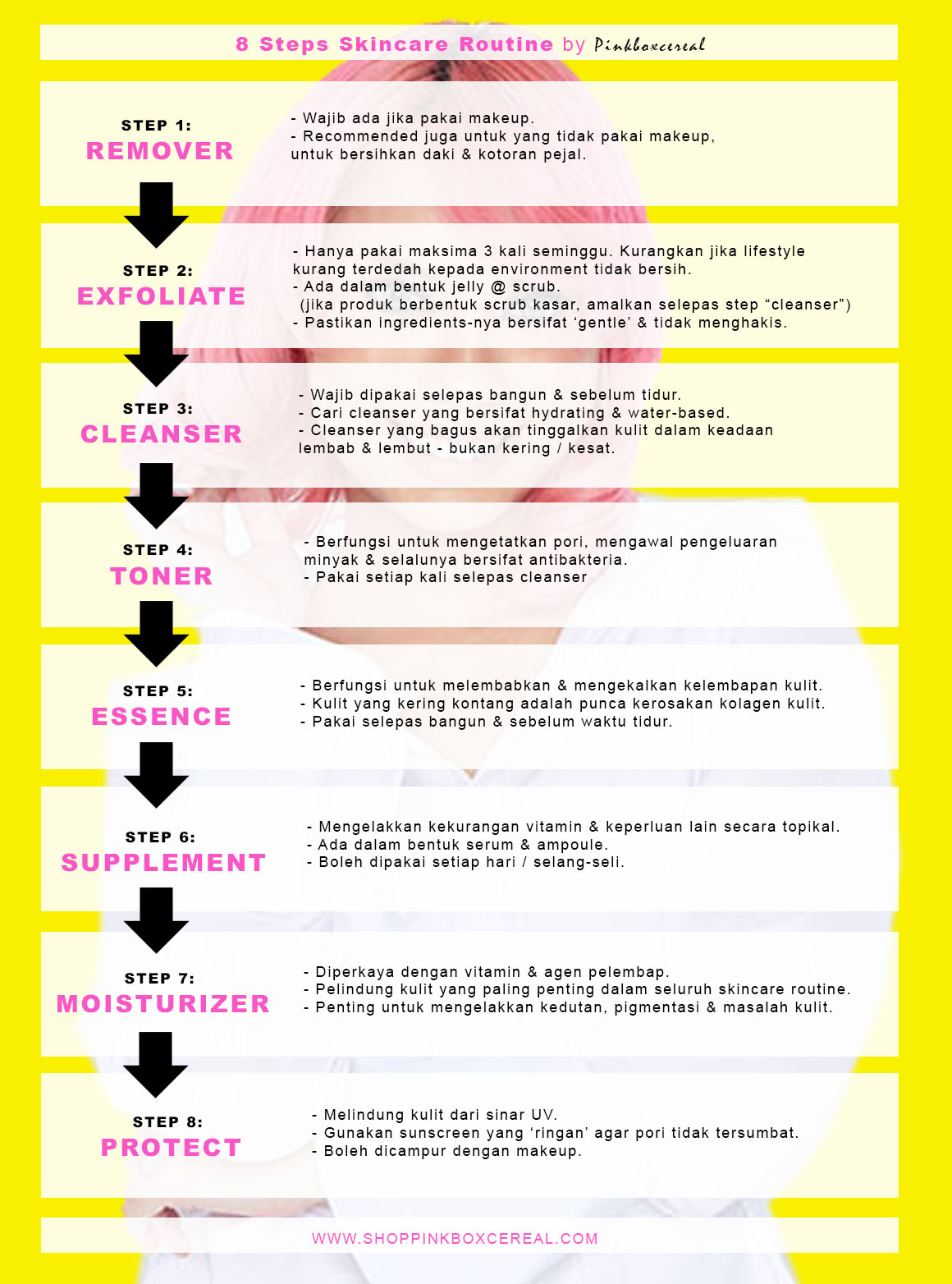 NOTA:
Langkah 2 (Exfoliate) boleh juga dibuat selepas Langkah 3 (Cleanse).
Sekiranya anda menggunakan SCRUB untuk exfoliate, ia lebih baik digunakkan SELEPAS pencuci muka anda.
Jika anda menggunakan GEL PEELING (jenis jeli melekit) untuk exfoliate kulit anda, anda boleh menggunakan produk ini SEBELUM pencuci muka anda kerana ia berfungsi lebih baik pada kulit yang kering untuk ia melekat dan menyental kulit mati dan kotoran pada kulit anda.
---
ENGLISH VERSION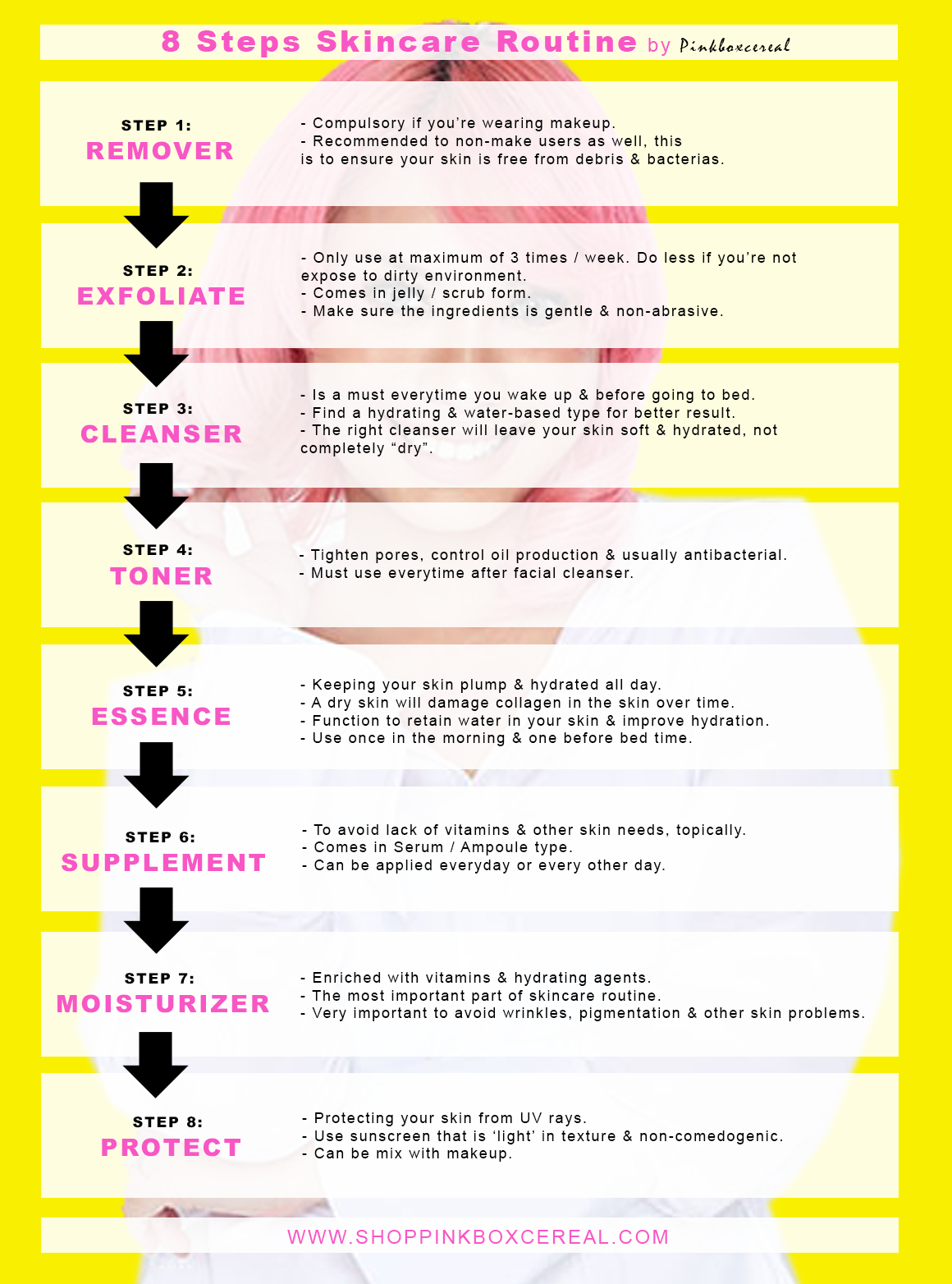 NOTE:
Step 2 (Exfoliate) can be interchangeable with Step 3 (Cleanse).

If you are using SCRUB to exfoliate, it is better to scrub AFTER your cleanser.

If you are using PEELING GEL (sticky jelly type) to exfoliate your skin, you may use this BEFORE your cleanser as it works better on a dry skin in order to stick and peel off your dead skin and dirt.