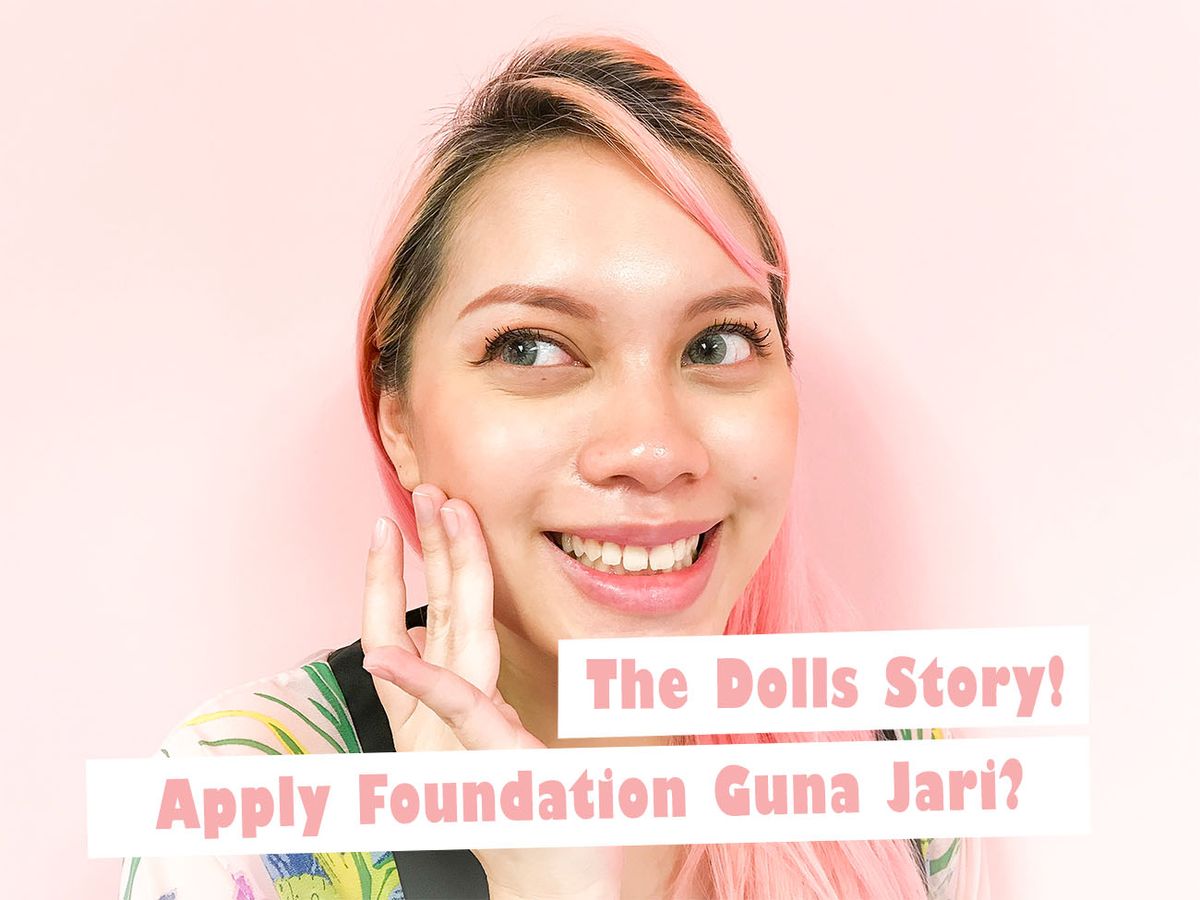 Apply Foundation Guna Jari?

Hey dolls!

This time, we are going to share with you the 3 reasons why you should
stop applying foundation with your fingers & start using a foundation brush!

1. Bazir Foundation!
A good foundation brush boleh menjimatkan foundation. Bila guna jari, kita perlukan lebih banyak produk sebab application yang tak sekata. Pipi kiri tebal, pipi kanan nipis. Topup-topup sampai habis satu botol! A good foundation brush ada bristles yang dapat menjimatkan penggunaan foundation.

2. Makeup tak rata!
Stress kan bila makeup bercapuk-capuk & tak rata? You can avoid this by using a good foundation brush. Bila foundation rata, any makeup that comes after is easier to apply & lagi mudah nak dapatkan the looks that you want!

3. Bakteria & clogged pores!
Kebanyakan foundation adalah bersifat 'heavy'. Ketika kita apply menggunakan jari, kita akan tekan-tekan & kesat-kesat untuk ratakan ke seluruh muka. Ini akan menyebabkan clogged pores & irritation pada kulit muka. Foundation brush in the other hand, boleh bantu apply produk dengan lebih lembut & bersih (yang penting cuci brush ya!)

LM Foundation Brush!
NOW AVAILABLE ON SHOPPINKBOXCEREAL.COM!





LM Foundation Brush mempunyai high-grade synthetic bristles (bukan bulu haiwan) yang lembut & dapat menjimatkan penggunaaan foundation. Moreover, the smooth brush akan kurangkan iritasi pada kulit & dapat memberi finishing touch yang lebih flawless & sekata!

Get your brush here --> https://www.shoppinkboxcereal.com/collections/tools