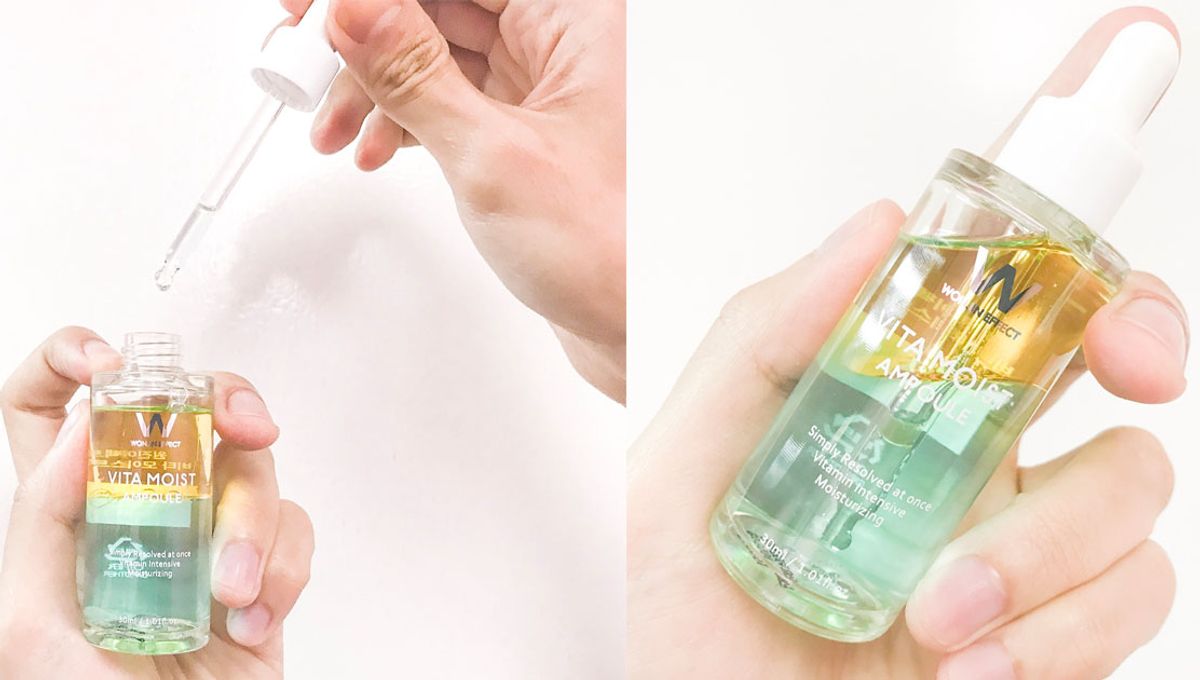 Hey dolls!

I have been very busy at work for the past few weeks now. So many projects to handle and the stress, ugh! I also forgot to do my skincare routine a few times & just sleep with a dirty face. Guess what?

Dull skin, eye bags, breakouts!

I needed a quick fix for our company dinner in October, and I cannot show up with this lifeless skin right? I have been reading around for what can I do to get my healthy skin back – FAST! And I saw a review from a Korean influencer / makeup artist – PONY!

She recommended using an intense hydrating regime, which includes 2 products :

Product 1 : Wonjin Effect Vita Moist Ampoule
Product 2 : Wonjin Effect Water Bomb Cream

This is my review!

Wonjin Effect Vita Moist Ampoule.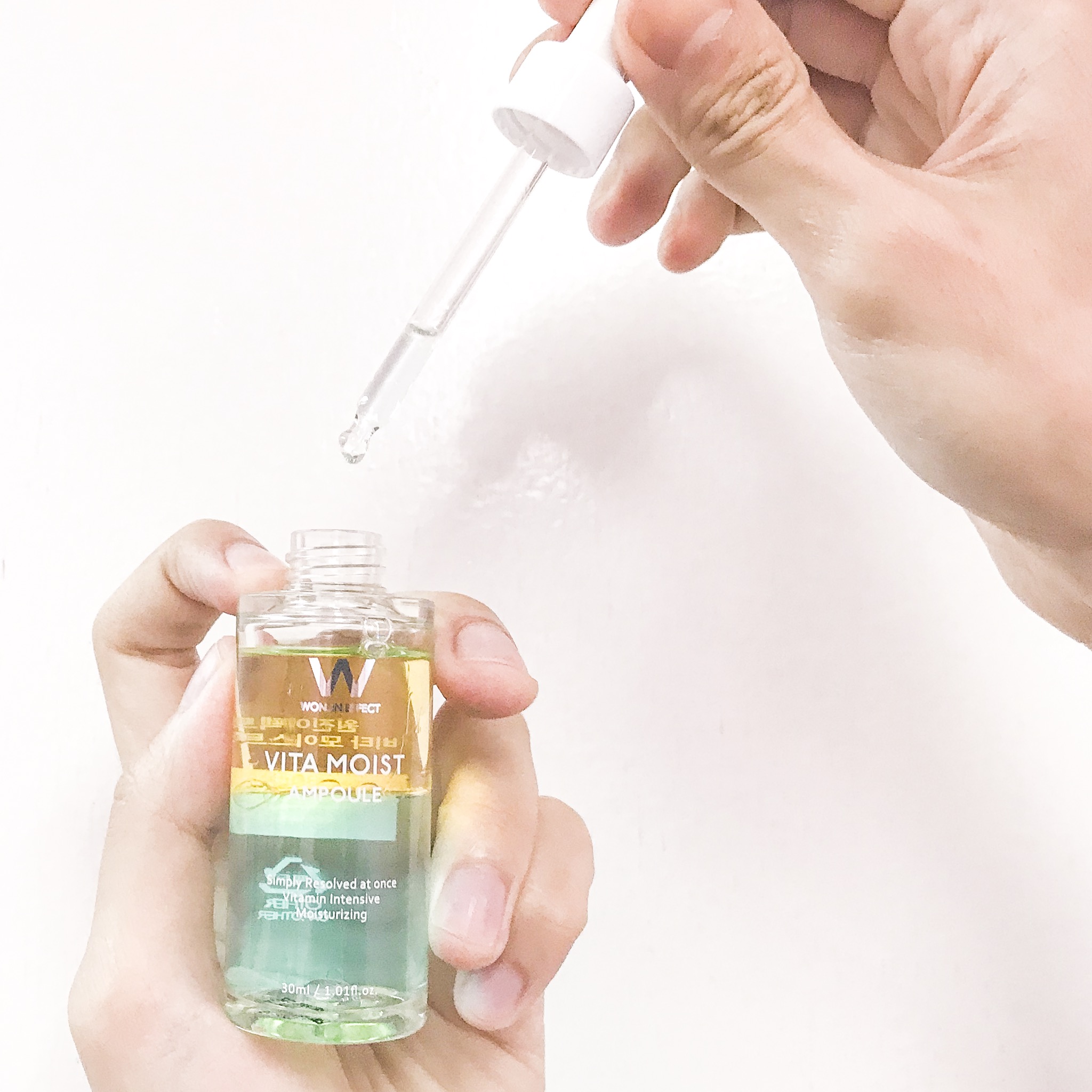 If you don't already know, ampoule is in the same family as serum & essence. But, ampoule is like a serum on drugs! It is supercharged, more potent & absorbed faster by our skin. This is why ampoule is the best choice if you need to fix your skin, fast! The price is of coz a little bit pricier than serums, due to its better active ingredients.

When you open the box, you will see this very special looking bottle with 2 colour liquid inside! The top one is yellow, and the bottom one is blue-ish. The top yellow part contains vitamins that glows & brightens the skin. The bottom blue part contains ingredients that will lock the moisture in your skin.

Shake it well until it turns to a green colour liquid, then you'll have a perfect hydrating & brightening solution for your damaged skin. The texture is in the middle of oily & watery, absorbed really fast on the skin. Smells great too!

When you're using ampoule for the first time, finish the first box by using it everyday. But after that, you only need to use it when your skin gets in trouble. This is a treatment, just like your antibiotic. Use it on a cleansed & toned skin.

Wonjin Effect Water Bomb Cream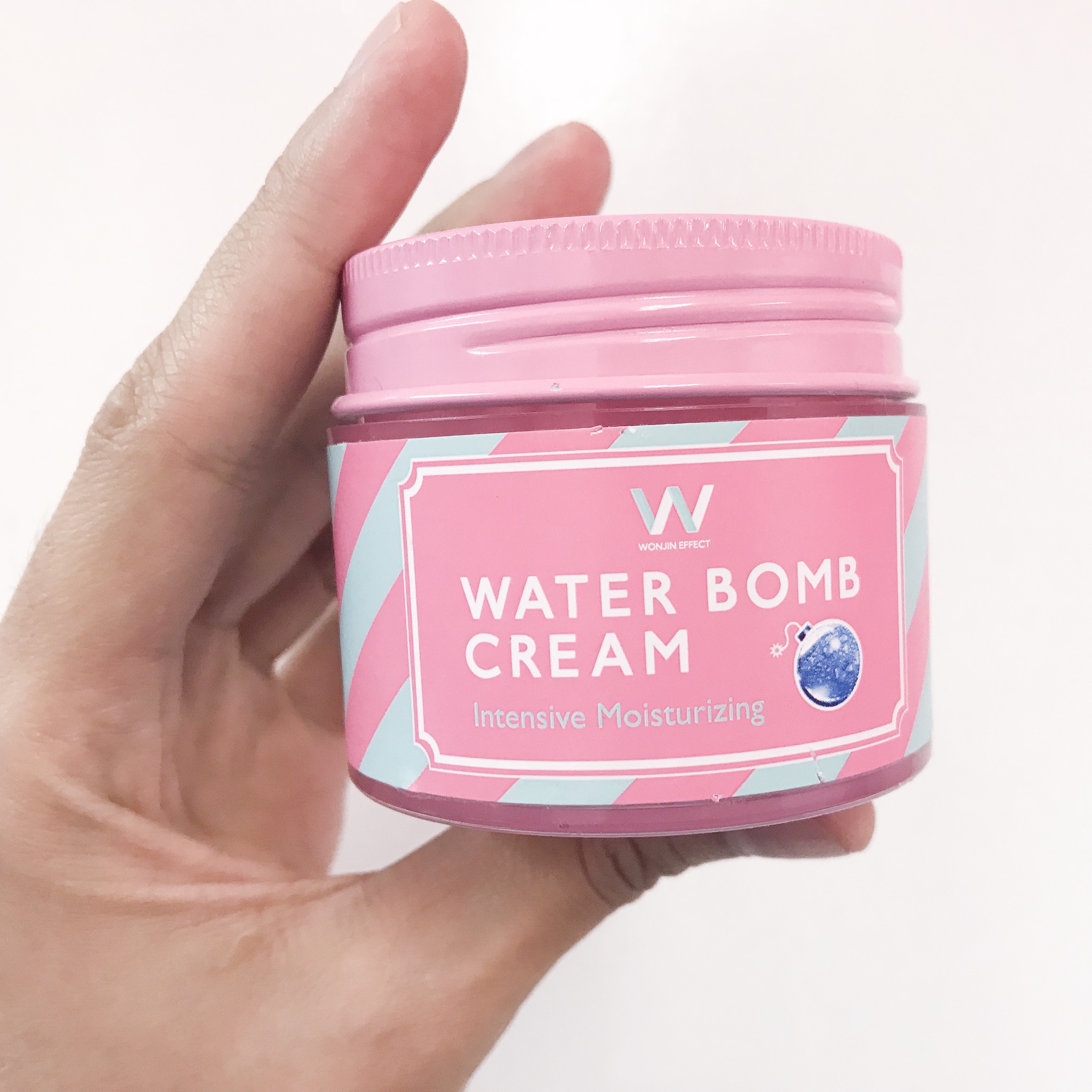 After using the ampoule, PONY suggested to use the Water Bomb Cream to end the routine. Water Bomb Cream is not suitable for day use, so I only use it at night. This is because the texture is heavier.

The feeling after applying is so cool & refreshing on the skin. Imagine having a layer of water on your skin the whole night, and wake up with a very plumpy skin! That's what Wonjin Effect Water Bomb Cream can do for your skin.

Same with the ampoule, the Water Bomb Cream is an intensive hydration cream. When your skin is back to its healthy state, you can use a normal day moisturizer for replacement.

If your skin is damaged by the sun, air conditioned room, stressful week at the office – treat yourself with a little intensive treatment like these two. I highly recommend it! I am impressed on how good the product actually is.. oh did you know that Wonjin is actually famous in Korea for their plastic surgery centre?

Get these items at www.shoppinkboxcereal.com

xoxo
Bear